Empowering Parents
Impacting Families!
RESEARCH: In the broadest sense of the word, research is the formal gathering of data, information and facts for the advancement of knowledge.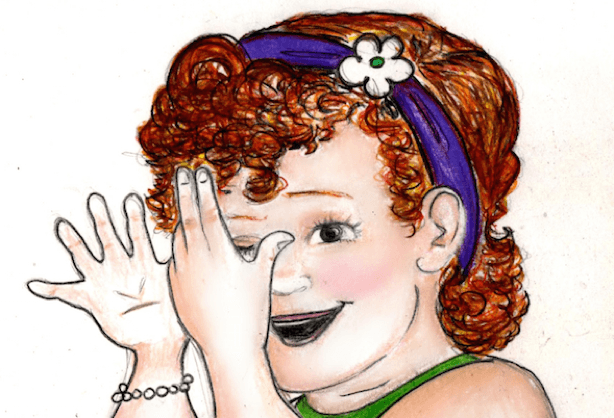 Autism—What is the latest research telling us?… Failure to orient to social stimuli represents one of the earliest and most basic impairments in autism. Early intervention that address the basic social impairments is the most effective tool we have to provide optimum outcomes in children with autism.
What is Autism?
Statistical information from the Centers for Disease Control (CDC) indicates that the rate of autism is 1 in 54 children. More children will be diagnosed with autism spectrum disorder (ASD) this year than with AIDS, diabetes, and cancer combined. ASD is a group of heterogeneous neurodevelopmental disorders that severely compromise the development of social relatedness, reciprocity, social communication, joint attention, and learning. 
In recent years, more and more autism research has focused on infants and toddlers. We now understand that autism begins at birth with altered social engagement—a difference in the way a child "tunes in" and interacts with the people around him. This altered social engagement goes on to manifest as deficits in social communication and restricted interests and behaviors. These core characteristics of autism cause a cascading and pervasive effect. Dr. Ami Klin, director of the Marcus Autism Center and one of the nation's leading researchers, describes this process by saying, "Autism creates autism."
Failure to orient to social stimuli represents one of the earliest and most basic social impairments in autism. From birth, typical babies are naturally drawn to people. They would rather look at people than things; they would rather hear human voices than environmental sounds. But it is different for our babies with autism. Brain studies have found that while typical infants and young children show increased brain activity when viewing people rather than objects, children with autism show the opposite pattern—they preferred objects. Children with autism do not seem to experience as much natural reward in social interactions as other children.
Early Diagnosis
Research has established that autism begins well before birth. Several studies have shown that early signs of ASD can sometimes be detected as early as 12 to 18 months of age, however according to the latest CDC report, the average age of diagnosis is generally around 4 years of age. Before that age, when the brain is developing at an accelerated pace, is when the opportunity to make lasting change is the greatest. When children are diagnosed later, they miss this window of opportunity. 
Until now people were hesitant about the stability of early diagnosis. A recent study, which made national news, should change that. The large-scale study, conducted at the University of California, San Diego, found evidence that an ASD diagnosis becomes stable starting at 14 months of age and overall is more stable than other diagnostic categories, including language or developmental delay.
It is important to understand how autism might affect a child's development and how it differs from that of a typically developing child. For example:
Attention… Instead of seeking out interaction with others and actively paying attention to the people in the environment, the child may seem to prefer to play alone and may not even notice some of the people in his world. The child may seem to pay more attention to objects or other unusual things like lights or patterns. Instead of consistently responding or turning when his name is called, the child may seldom or never respond. You may even wonder if the child has a hearing problem.
Babbling… Instead of making a lot of different speech-like sounds and some words while looking at someone as if in conversation , the child may be very quiet or make a lot of noise but with a limited variety of sounds. Instead of saying words like "Mama" and "Daddy", the child may label or repeat random words that seem to have no meaning or are not functional.
Gestures… Instead of pointing, reaching to be picked up, waving bye-bye and shaking the head to say "no", the child may be using few, if any, gestures to communicate. The child may not respond to gestures either—like looking when you point at something. Instead of showing and sharing things that are interesting or fun, the child may play with things alone or perform a similar routine with them over and over.
Imitation… Instead of imitating the sounds and actions of others in back and forth social games that seem to bring joy and fun, the child may not copy the actions and sounds of others and may not smile or laugh when you attempt this type of play.
Eye Contact… Instead of using eye contact to start a social exchange and looking at the communication partner during social interaction, the child may rarely make eye contact and may even avoid eye contact. Instead of using eye contact to request by looking back and forth between the communication partner and the desired object, the child may cry or tantrum without you even knowing what it is he wants.
Early Intervention
Early intervention that is designed to enhance social attention and engagement can change brain function in toddlers with autism. Research shows that this type of early intervention can make a significant difference in a child's level of function by school age.
Autism-specific early interventions, like the Pathways Parent Training Program, address the core deficits of autism which will change the way a child tunes in and interacts with the social environment. This change can alter the child's brain development toward a more typical learning and developmental trajectory and diminish autism symptoms. Because early intervention may activate typical processing mechanisms due to the plasticity of a child's brain before age three, the capacity for learning and change is great. Autism specific early intervention has been shown to significantly increase social attention and engagement, thereby enhancing the development of cognitive and language skills of children with autism. Early intervention is the most effective tool we have to change the way these children learn—improving both brain and behavioral development.
Research on Our Program!
While all components of the Pathways Parent Training Program are based on current research, the program itself has also been independently studied. Two large scale studies have been completed and a third large scale study is now underway. Six peer reviewed publications are now available in scientific research journals including two in the Journal of Autism and Developmental Disorders.
A case study on the Pathways Parent Training Program conducted by Dr. Pamela Rollins from the School of Behavioral and Brain Sciences, University of Texas at Dallas, was published in Topics in Language Disorders. In the study, Dr. Rollins describes the early development of shared attention and intention that typical children develop before words—the very skills our babies with autism lack. Without these early social skills many children with autism may go on to develop words, but not true social understanding and communication. These children may be able to name and request but not be able to effectively engage and interact with the people in their world. 
Rather than focusing on the development of words, the Pathways Parent Training Program targets the precursor social cognitive skills of face-to-face reciprocal social interaction and eye contact. Results of this case study showed a marked increase in social engagement and vocal/verbal reciprocity—words within social interactions and social games significantly increased. In addition, eye-tracking data revealed that eye contact increased dramatically.
The first large scale two year randomized study was completed in 2018. Two papers were published on the preliminary results. One published in Revista de Logopedia, Foneatría y Audiología, and the other, a mini review, in the Journal of Mental Health and Clinical Psychology. Results indicated "large and significant effects of the Pathways PTP on the early social pragmatic milestones that comprise the phase of shared emotions. Parents perceived that the intervention made positive changes in their children and their families. Pathways provides the intensity of services necessary for change in toddlers with ASD while simultaneously utilizing a U.S. state and federally funded compatible service delivery model for children under 3 years of age. Effective early ASD community-based programs, such as Pathways, are crucial to help states to offer cost-effective models, build capacity for their early evidence-based interventions, and break down barriers to timely intervention." 
In addition a paper published in The Journal of Autism and Developmental Disorders, "Pathways Early ASD Intervention as a Moderator of Parenting Stress on Parenting Behaviors: A Randomized Control Trial" found, "Pathways parents experienced decreased stress, while Treatment as Usual (TAU) parents experienced an increase.. Pathways parents became more responsive but responsivity was not influenced by initial parental stress. In contrast, responsivity was negatively affected by initial parenting stress in the TAU group. Results are discussed in terms of components of a parent-mediated ASD intervention that may reduce parental stress."
The final results were recently published in the Journal of Autism and Developmental Disorders "Mutual Gaze: An Active Ingredient for Social Development in Toddlers with ASD: A Randomized Control Trial" and is now available online. 
Because of these positive results, the University of Texas at Dallas received funding for two additional two-year large scale studies to continue this promising research and look at the efficacy of the program with 3 through 5 year-olds. Texas has invested a total of nearly $3,000,000 in research on the Pathways Parent Training Program. Results continue to be positive.
References
Astington, J. W., & Edward, M. J. (2010). The development of theory of mind in early childhood. Social Cognition in Infancy, 5, 16.
Brazelton, T.B., Kozlowski, B., & Main, M. (1974). The origins of reciprocity: The early mother-infant interaction. In M. Lewis & L. A. Rosenbaum (Eds), The effect of the infant on its caregiver (pp. 49-76). New York, NY: John wiley & Sons
Brookman-Frazee, L. I., Taylor, R., & Garland, A. F. (2010). Characterizing Community-Based Mental Health Services for Children with Autism Spectrum Disorders and Disruptive Behavior Problems. J Autism Dev Disord Journal of Autism and Developmental Disorders,40(10), 1188-1201. doi:10.1007/s10803-010-0976-0
Carbone, V. J., O'Brien, L., Sweeney-Kerwin, E. J., & Albert, K. M. (2013). Teaching Eye Contact to Children with Autism: A Conceptual Analysis and Single Case Study. Education and Treatment of Children,36(2), 139-159. doi:10.1353/etc.2013.0013
Cooper, J. O., Heron, T. E., & Heward, W. L. (2007, 1987). Applied Behavior Analysis (2nd edition). Upper Saddle River New Jersey: Pearson Education.
Dalton, K. M., Nacewicz, B. M., Johnstone, T., Schaefer, H. S., Gernsbacher, M. A., Goldsmith, H. H., . . . Davidson, R. J. (2005). Gaze fixation and the neural circuitry of face processing in autism. Nature Neuroscience Nat Neurosci. doi:10.1038/nn1421
Dawson, G., Jones, E. J., Merkle, K., Venema, K., Lowy, R., Faja, S., . . . Webb, S. J. (2012). Early Behavioral Intervention Is Associated With Normalized Brain Activity in Young Children With Autism. Journal of the American Academy of Child & Adolescent Psychiatry,51(11), 1150-1159. doi:10.1016/j.jaac.2012.08.018
Dawson, G., Meltzoff, A. N., Osterling, J., Rinaldi, J., & Brown, E. (1998). Journal of Autism and Developmental Disorders,28(6), 479-485. doi:10.1023/a:1026043926488
Dawson, G., Osterling, J., Rinaldi, J., Carver, L., & McPartland, J. (2001). Recognition memory and stimulus-reward associations: Indirect support for the role of ventromedial prefrontal dysfunction in autism. Journal of Autism and Developmental Disorders,31(3), 337-341.
Dawson, G., Rogers, S., Munson, J., Smith, M., Winter, J., Greenson, J., . . . Varley, J. (2009). Randomized, Controlled Trial of an Intervention for Toddlers With Autism: The Early Start Denver Model. Pediatrics,125(1). doi:10.1542/peds.2009-0958
Dawson, G., Toth, K., Abbott, R., Osterling, J., Munson, J., Estes, A., & Liaw, J. (2004). Early Social Attention Impairments in Autism: Social Orienting, Joint Attention, and Attention to Distress. Developmental Psychology,40(2), 271-283. doi:10.1037/0012-1649.40.2.271
Drahota, A., Aarons, G. A., & Stahmer, A. C. (2012). Developing the Autism Model of Implementation for Autism spectrum disorder community providers: Study protocol. Implementation Science Implementation Sci,7(1), 85. doi:10.1186/1748-5908-7-85
Dymond, S. K., Gilson, C. L., & Myran, S. P. (2007). Services for Children With Autism Spectrum Disorders. Journal of Disability Policy Studies,18(3), 133-147. doi:10.1177/10442073070180030201
Fay, W. H., & Schuler, A. L. (1980). Emerging language in autistic children. Baltimore: University Park Press.
Hadjikhani, N.; et al (2017). Look me in the eyes: Constraining gaze in the eye-region provokes abnormally high subcortical activation in autism. Scientific Reports,7(1). doi:10.1038/s41598-017-03378-5
Horner, R., Ph. D. (2015, November 23). What is contextual fit? Retrieved from https://aspe.hhs.gov/report/importance-contextual-fit-when-implementing-evidence-based-interventions/what-contextual-fit
Ingersoll, B. (2008). The social role of imitation in autism: Implications for the treatment of imitation deficits. Infants & Young Children, 21(2), 107-119.
Ingersoll, B., Lewis, E., & Kroman, E. (2007). Teaching the imitation and spontaneous use of descriptive gestures in young children with autism using a naturalistic behavioral intervention. Journal of autism and developmental disorders, 37(8), 1446-1456.
Iwata, B. A., Deleon, I. G., & Roscoe, E. M. (2013). Reliability And Validity Of The Functional Analysis Screening Tool. Journal of Applied Behavior Analysis,46(1), 271-284.
Jones, W., & Klin, A. (2013). Attention to eyes is present but in decline in 2–6-month-old infants later diagnosed with autism. Nature,504(7480), 427-431. doi:10.1038/nature12715
Leong, V. (2017). Speaker gaze increases information coupling between infant and adult brains. Proceedings of the National Academy of Sciences,114(50), 13290-13295. doi:10.1073/pnas.1702493114
Little, L. (2003). Maternal Perceptions of the Importance of Needs and Resources for Children With Asperger Syndrome and Nonverbal Learning Disorders. Focus on Autism and Other Developmental Disabilities,18(4), 258-267. doi:10.1177/10883576030180040701
Mastrogiuseppe, M., Capirci, O., Cuva, S., & Venuti, P. (2015). Gestural communication in children with autism spectrum disorders during mother–child interaction. Autism,19(4), 469-481. doi:10.1177/1362361314528390
Moriuchi, J. M., Klin, A., & Jones, W. (2017). Mechanisms of Diminished Attention to Eyes in Autism. American Journal of Psychiatry,174(1), 26-35. doi:10.1176/appi.ajp.2016.15091222
Mundy, P., & Neal, A. R. (2000). Neural plasticity, joint attention, and a transactional social-orienting model of autism. Autism International Review of Research in Mental Retardation,139-168. doi:10.1016/s0074-7750(00)80009-9
National Research Council (NRC). (2001). Educating Children with Autism. Washington, DC: National Academy Press
Pierce, K., Conant, D., Hazin, R., Stoner, R., & Desmond, J. (2011). Preference for Geometric Patterns Early in Life as a Risk Factor for Autism. Arch Gen Psychiatry Archives of General Psychiatry,68(1), 101. doi:10.1001/archgenpsychiatry.2010.113
Pierce K, Gazestani VH, Bacon E, et al. Evaluation of the Diagnostic Stability of the Early Autism Spectrum Disorder Phenotype in the General Population Starting at 12 Months. JAMA Pediatr. Published online April 29, 2019. doi:10.1001/jamapediatrics.2019.0624
Policy Statement on Inclusion of Children With Disabilities in Early Childhood Programs. (2016). Infants & Young Children,29(1), 3-24. doi:10.1097/iyc.0000000000000054
Reichow, B. (2011). Overview of Meta-Analyses on Early Intensive Behavioral Intervention for Young Children with Autism Spectrum Disorders. J Autism Dev Disord Journal of Autism and Developmental Disorders,42(4), 512-520. doi:10.1007/s10803-011-1218-9
Rochat, P. (1999). Early social cognition: Understanding others in the first months of life. Mahwah, NJ: Lawrence Erlbaum Associates.
Rogers, S. J., & Vismara, L. A. (2008). Evidence-Based Comprehensive Treatments for Early Autism. Journal of Clinical Child & Adolescent Psychology,37(1), 8-38. doi:10.1080/15374410701817808
Rollins, P. R. (2016). Words Are Not Enough. Topics in Language Disorders,36(3), 198-216. doi:10.1097/tld.0000000000000095
Rollins, P. R. (2017). Pathways Early Intervention Program for Toddlers with Autism. Journal of Mental Health and Clinical Psychology,1(1), 14-18.
Rollins, P. R. (2018). Setting the stage: Creating a social pragmatic environment for toddlers with ASD and their caregivers. Revista De Logopedia, Foniatría Y Audiología,38(1), 14-23. doi:10.1016/j.rlfa.2017.11.001
Rollins, P. R., Campbell, M., Hoffman, R. T., & Self, K. (2015). A community-based early intervention program for toddlers with autism spectrum disorders. Autism,20(2), 219-232. doi:10.1177/1362361315577217
Schertz, H. H., Odom, S. L., Baggett, K. M., & Sideris, J. H. (2013). Effects of Joint Attention Mediated Learning for toddlers with autism spectrum disorders: An initial randomized controlled study. Early Childhood Research Quarterly,28(2), 249-258. doi:10.1016/j.ecresq.2012.06.006
Schreibman, L., Dawson, G., Stahmer, A. C., Landa, R., Rogers, S. J., McGee, G. G., … & McNerney, E. (2015). Naturalistic developmental behavioral interventions: Empirically validated treatments for autism spectrum disorder. Journal of Autism and Developmental Disorders, 45(8), 2411-2428.
Shumway, S., & Wetherby, A. M. (2009). Communicative Acts of Children with Autism Spectrum Disorders in the Second Year of Life. Journal of Speech, Language, and Hearing Research : JSLHR, 52(5), 1139–1156. http://doi.org/10.1044/1092-4388(2009/07-0280)
STERN, D. (1977). The first relationship: Infant and mother. London: Open Books.
TEDTalks: Ami Klin–A New Way to Diagnose Autism[Motion picture]. (2012). TED.
Texas Department of Assistive and Rehabilitative Services. (2013). Making it Work: The nuts and bolts of the ECI Process.Retrieved from http://www.dars.state.tx.us/ECIS/miw/#1.1
Tomasello, M., Carpenter, M., Call, J., Behne, T., & Moll, H. (2005). Understanding and sharing intentions: The origins of cultural cognition. Behavioral and Brain Sciences Behav. Brain Sci.,28(05). doi:10.1017/s0140525x05000129
Travarthen, C., & Hubley, P. (1978) Secondary intersubjectivity: Confidence, confiding and acts of meaning in the first year. In A. Lock (Ed.), Action, gestures and symbol(pp. 183-229). London, UK: Academic Press
Villiers, J. G., & Villiers, P. A. (2014). The Role of Language in Theory of Mind Development. Topics in Language Disorders,34(4), 313-328. doi:10.1097/tld.0000000000000037
Wallace, K. S., & Rogers, S. J. (2010). Intervening in infancy: Implications for autism spectrum disorders. Journal of Child Psychology and Psychiatry,51(12), 1300-1320. doi:10.1111/j.1469-7610.2010.02308.x
Warren, Z., Mcpheeters, M. L., Sathe, N., Foss-Feig, J. H., Glasser, A., & Veenstra-Vanderweele, J. (2011). A Systematic Review of Early Intensive Intervention for Autism Spectrum Disorders. Pediatrics,127(5). doi:10.1542/peds.2011-0426
Westby, C., & Robinson, L. (2014). A Developmental Perspective for Promoting Theory of Mind. Topics in Language Disorders,34(4), 362-382. doi:10.1097/tld.0000000000000035
Wing, L., & Wing, J. K. (1976). Early childhood autism: Clinical, educational, and social aspects. Oxford: Pergamon Press.
Wise, M. D., Little, A. A., Holliman, J. B., Wise, P. H., & Wang, C. J. (2010). Can State Early Intervention Programs Meet the Increased Demand of Children Suspected of Having Autism Spectrum Disorders? Journal of Developmental & Behavioral Pediatrics,1. doi:10.1097/dbp.0b013e3181e56db2