Empowering Parents
Impacting Families!
The Pathways Parent Training Program is based on the latest, evidence-based research on intervention practices for toddlers with autism.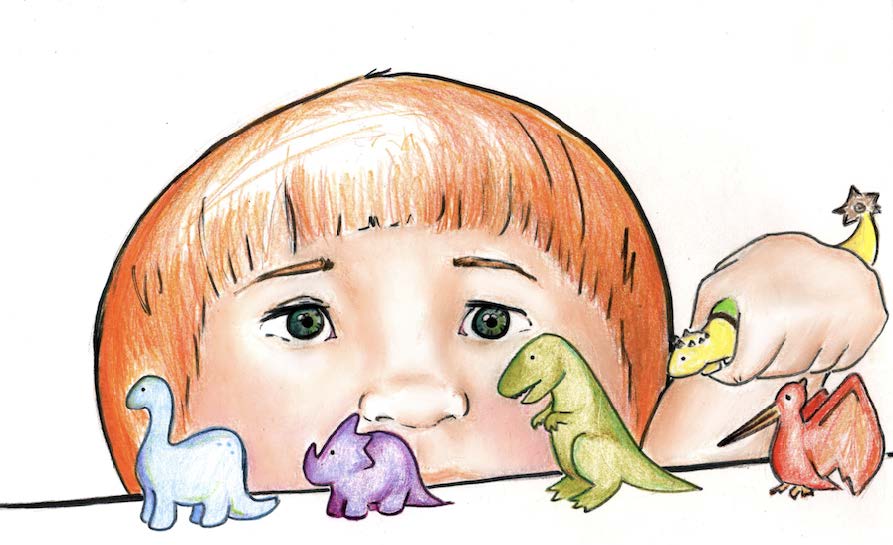 The Pathways Parent Training Program was developed specifically to teach parents to effectively address the unique learning and developmental needs of their toddler with or at risk for autism.
The Pathways Parent Training Program...
The Pathways Parent Training Program was developed specifically to teach parents to address the unique needs of their toddler with autism. Our early autism intervention program is based on the most current research on intervention for toddlers with autism spectrum disorders. We use an approach that promotes communication and social engagement; changing the developmental trajectory and helping these children become active participants in the world.
The Pathways Parent Training Program is delivered in weekly 1.5 hour sessions. With the support of the Pathways trained interventionist, parents will learn the skills and strategies to enable them to facilitate their child's learning and development. Parents will master new and powerful strategies and use them to address the core characteristics of autism which will change the way their child interacts with the social environment and significantly minimize the effects of autism.  
The Pathways Parent Training Program is a manualized program developed to fit the guiding principles of early intervention. It is a Naturalistic Developmental Behavioral Intervention (NDBI). The procedures taught follow the principles of operant learning and are based on powerful Applied Behavior Analysis (ABA) teaching tools—such as prompting, fading, shaping and chaining. Our curriculum is derived from scientific literature focusing on early child and social communication development. The Pathways Parent Training Program is a therapeutic, parent training model delivered in the home—the child's natural environment.
The Pathways Interventionists...
The Pathways team has developed a training model designed to provide widespread intensive instruction to Early Childhood Interventionists that will enable them to effectively train parents in the Pathways Parent Training Program model.
The training model consists of a combination of web-based and hands-on training. After an initial face to face introduction, planning and overview, each interventionist to be trained will complete a series of on-line instructional modules to provide a foundation of knowledge and understanding. Once completed, the interventionist will attend a three-day intensive step-by-step instruction course teaching the Pathways NDBI model. Monthly follow up support is provided with a combination of hands-on and web-based meetings. A second phase of support includes more intensive ongoing training for select providers to become agency support personnel.
The Pathways Team...
Renée Thibodeau Hoffman, MS, LPC, BCBA is a Licensed Professional Counselor and a Board Certified Behavior Analyst. Renée holds two master's degrees, one in Curriculum and Instruction and one in Educational Psychology.
Michelle DeAwn Campbell, MS, CCC-SLP,BCBA is a Certified Speech and Language Pathologist and a Board Certified Behavior Analyst.  Michelle holds a Master's Degree in Communication Disorders.
Renée and Michelle developed the Pathways Parent Training Program.  Both have specialized in the differential diagnosis of autism spectrum disorders along with educational programming and curriculum, and training teachers and staff. They are well versed in interventions for children on the spectrum from birth to adult. They have chosen to focus the Pathways Parent Training Program on the toddler population due to a dire need for well formulated, cost-effective, and progress-oriented programs for this special population. 
Wendy Robinson is our business administrator. Wendy started out as a Pathways parent. Because of her experience, it soon it became her passion to make this program available to as many other parents as possible. Wendy continues to fulfill her passion by keeping the business side of Pathways organized—and keeping us on track!
Melissa Looney is our client consultant. Melissa was a Pathways provider for five years and helped start in the first  agency supportive role as a Pathways master coach. Melissa stepped away from ECI for her personal family but shortly realized how much she missed helping families and children with autism. Melissa joined our team and assists by training staff and consulting cases. 
Angie L. Weakley is our illustrator. Angie is a mother of two from the small East Texas town of Martins Mill. Her lifelong love of art has driven her to pursue her passion of drawing and try her hand at illustration. Her goal is to spark the imagination of children and help them find the courage to seek their own creative talent, whatever that may be.

Pamela Rollins, MS, EdD, CCC/SLP,  Associate Professor at University of Texas at Dallas, has completed three studies on the Pathways Parent Training Program and is now working on a second two year large scale study. Dr. Rollins has 30 years of clinical, research, and teaching experience focused on the development of social communication and language in typical children and children with ASD. Dr. Rollins' early research focused on the critical evaluation of communication measures and the development of new measures that could be used with typical children and children with ASD.  She has over 20 peer-reviewed publications, 45 conference proceedings, and a published book on this topic.